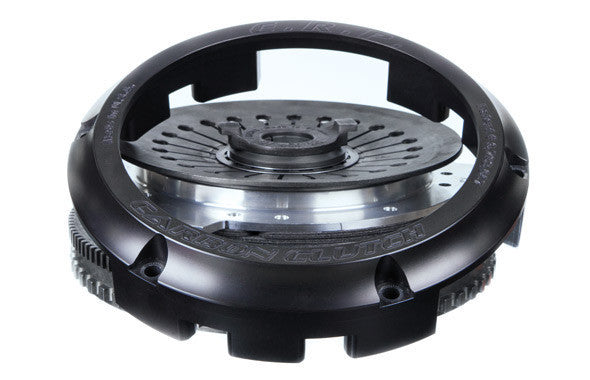 ERP Triple Carbon Clutch - Porsche 996 / 997 Turbo / GT2
Description:
Over the past couple years this clutch has been tested on dozens of cars on road courses and back streets all over the country.
If you are tired of your single disc clutch chattering and slipping on cars making over 7-800 ft-lbs of torque then this clutch is for you. With ERP carbon/carbon you will get the best of both worlds in drivability and power handling. The triple has been proven to hold over 1200 ft-lbs of torque in cars that sustain constant abuse and rack up 1000s of miles.
This is a dream clutch for a hardcore racer or powerful daily warrior. You can slip it for as long as you want on launch or you can drop it without damaging or glazing the clutch. Using a multi-plate clutch will also take a lot of shock away from the transmission and the axles on launches and hard shifts. The ERP Carbon clutches require ZERO break-in period so once its its installed in your car it's ready to take a beating.
The ERP clutch kits include everything needed for install:
OEM Porsche turbo throwout bearing

Flywheel bolts

Clutches

Floaters

Pressure plate

Your choice of Steel or Billet flywheel.
Those of you who are are looking for the lightest setup possible would be interested in these figures:
-Carbon/Carbon ERP Triple w/Steel Flywheel weighs in at 28 lbs
-Carbon/Carbon ERP Triple w/Billet Flywheel weighs in at just 22 lbs
The OEM clutch/flywheel weigh in at 46 lbs so you can be saving 18-24 lbs of rotating weight with this upgrade as well.