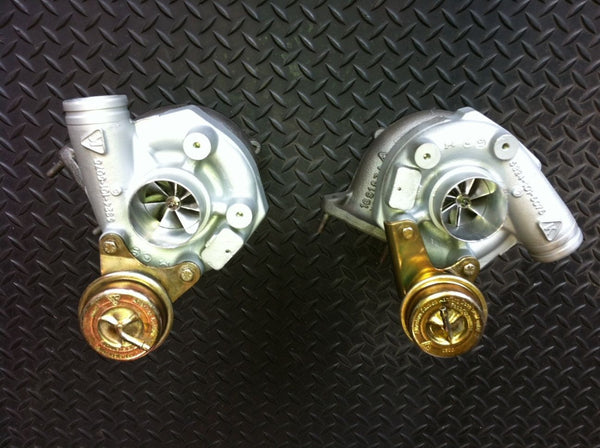 ByDesign K16 Billet Hybrid Turbocharger Upgrade 650+hp - Porsche 996 Turbo / GT2 (2001 - 2005)
Description:
This is a set of factory K-16 Turbocharger cartridges - Newly rebuilt and Upgraded to low tolerance K16/68mm Billet Hybrids. 
The 7-blade Billet compressor wheels measure 68mm and flow greater than even the big old 18g with less weight and less lag. Truly a leap in technology. They can be used for an easy 1.2bar & 600hp or be pumped up all the way to 1.5bar and 700hp with added mods! Best bang for the buck and future options.