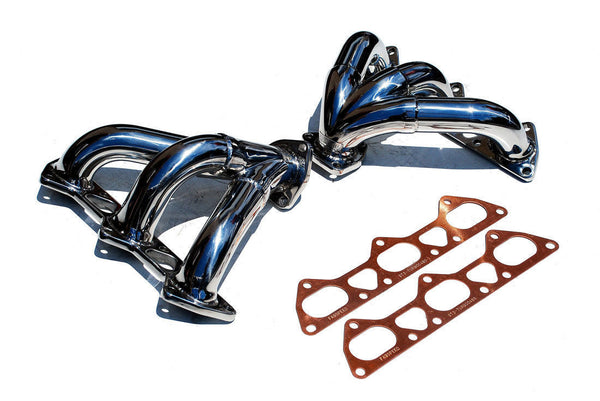 Fabspeed Porsche High Performance Headers - Porsche 996 Turbo / GT2 (2001 - 2005)
Description:
NEW DESIGN!

Brand new and one of the best on the market for your Porsche Twin Turbo. Fabspeed systems have been built and tested on the Porsche Turbo since the 90's. Development really took off when the 996TT came out. This new generation uses the latest and best technology and design to gain the best power and response from your Porsche Turbo.
Your car will pick up awesome power
 and response with this exhaust stock or modified.