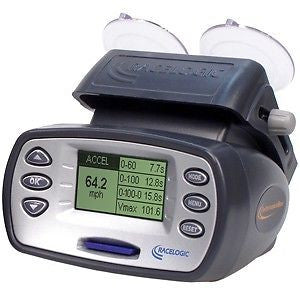 Racelogic Performance Box - Performance Meter - VBOX
Description:
Housed inside the PerformanceBox is a high performance
10Hz GPS engine, which measures Speed, Postion, Acceleration and Heading ten times a second.
PeformanceBox is equipped with an MMC/SD Flash memory card socket. This allows 10Hz logging of Time, Distance, Speed, Position, G-force, Lap Times, and Split Times.
Data logged to the MMC flash card can be analysed in detail using the PC software provided. For convenience, PerformanceBox can be connected to the USB port of a PC compatible computer to download information stored on the memory card.